In the present world, the number of news and information delivering media has outrun the number of serious news and information that requires delivering. From once in a day radio and television coverage to twenty four seven running national news and entertainment channels, the development has been incredibly fast. What has emerged exponentially faster are the social networking channels that make distribution of information a lot easier and a lot faster.
Mass communication is about a lot of things. It's a blend of various trades which might seem similar in nature at first, but when a closer look is bestowed upon them, the differences become very evident. It involves crafts of journalism, skills of advertising and public relation management and leads to careers in print media, direction, editing and publishing and spawns professions with journalistic colours.
In such a fast paced industry and such a fast paced environment, mass communication has evolved to be able to cope up with everything and everyone. In this highly competitive industry of rapidly changing norms, mass media has made regular and innovative improvements to keep itself up to date. People associated with this discipline have worked to convert this field into one that commands immense interest. Especially for students, this field demands special attention because of its contributions to the development of the society in terms of enlightening and informing different facets of the social order.
However, these quick changes do pose new challenges for the entities related to this field. At Institute of Marketing Communications India (IMCI), these challenges are accepted as a part of the learning. The changes are seen as new opportunities. IMCI understands the needs of the industry and thus modulates its program to help the candidates gain the best possible picture of what they will be doing in the industry.
IMCI ensures that the candidates understand the situation and position they will be in once they enter the industry where creative and artistic thinking holds supreme positions.
Introduction to the course
Mass communication and journalism do not have very specific and concretely particular differences. However, no matter how vague they be, the differences between them surely exist. Journalism carries a motto, an intention, an aim. With every art it requires, comes the absolute necessity to be able to swiftly deliver a message among the contents without getting overboard or making it look rehearsed.
Mass communication does carry messages as well. But it is mostly about getting the message to adapt to its audience. There are several mediums to get a message diffused into the society in the present times. These mediums include radio, movies, advertisements, television, internet, documentaries, events and corporate communication links. Mass Communication is about making these mediums their weapons to attain maximum possible penetration of info.
In the internet driven lives of the present times, acquiring an information has become fairly easier. But from the point of view of a professional in the fields of mass media and mass communication, it remains a task to create content that is consuming, interesting and full of impact. Then, it is a whole other task to prepare that content for different platforms so that the information can achieve maximum understanding across all podiums.
IMCI understands this and accepts the challenge of encouraging its candidates to bring out their creative sides and give an artistically clever touch to their work. IMCI makes sure that the most basic but crucial concepts like the difference between mass com and journalism is made clear enough to each candidate. It ensures understanding rather than phony adherence to mere people pleasing standards of education.
This course is not just an old school means of education in this highly complex discipline. It is a learning that aims at improving the level while spinning a story. It is a learning that aims at introducing audience oriented creation of content. It is a learning that teaches the art of tailoring contents to make an impact.
Course Modules:
IMCI sports a band of professionally experienced teachers and trainers with a passion to make the future brighter. With the collective efforts of the faculty, the entire course has been broken into certain modules.
With the collective efforts of the faculty, the entire course has been broken into certain modules. This modulation is done, keeping in mind the vastness of the discipline of mass communication. With so many aspects to teach and so many skills to train the candidates in, the process can easily become a very haphazardly chaotic one. To avoid the chaos and ensure that the candidates develop their understanding in a structured pattern, the course of mass communication has been divided into several modules.
These modules are a slight indication of the curriculum that will be followed when the course commences. This structure has been designed, keeping in mind the time span, the lecture slots, the trainer availabilities and the candidate availabilities, to ensure that everybody can give in their best and receive the best that this program can generate in return.
A quick peek of the modules can be found here.
Module 1: Introduction to the principles and theories of communication
Module 2: Skills for communication- listening, conversing and interviewing
Module 3: Print journalism – writing, editing and production techniques
Module 4: Advertising and Public Relations
Module 5: Radio programme production
Module 6: Screenwriting
Module 7: Photojournalism
Module 8: Cinematography
Module 9: Media planning
Module 10: Sound editing and production
Module 11: Television production
Module 12: Technical writing and Effective writing
Module 13: Production and management of content on Social Media
A detailed instance of important events in the industry is elaborated to the candidates via the means of case studies. Observational sessions are organised and mock interviews based on the current trend of the industry are used as a tool to prepare candidates for the future.
These case studies are provided in the shape of study material and can and will be made available on the official website of the institution after the course has begun. Along with these specific study material, preparation stuff, doubt clearing classes and mock papers will be provided to the candidates from time to time.
Eligibility Criterion
The minimum acceptable eligibility norm for this program is to be a graduate in the exact stream or in any other stream which is similar to or related to the field of mass communication. Any applicant without a degree supporting a claim of graduation will not be entertained.
However, that is the only criteria for acceptance. A candidate with a higher education, experience or degrees in the discipline or in any neighbouring disciplines is welcome to join the course.
The institution shortlists the applicants based on their profile and retains all rights to accept or reject any application within its hold for any reasons which it isn't liable to disclose.
Program Length
The entire program takes up a total of six months, thus living up to the promise that its title carries. This course span of six months involves the assessment and examinations and any other activities included in the programme such as the Interactive session, the case studies etc.
Program Key Points
The major factors that should be pondered over while deciding a course to pursue and an institution to help along, can be kind of confusing. While this is no guide on how to choose courses to build your career, IMCI prides itself on its straightforward nature. And hence, here is a list of all that this course has to present to you.

Professionally trained and experienced trainers
Appropriately planned curriculum after hours of contemplative sessions
Observatory sessions, interactive sessions and practical experience is given utmost priority
Industrial touch is never lost with the constant dynamic nature of the teaching process
Examination and Certification
The distribution of the diploma is based on a final evaluation. This examination determines the rank and the position of the candidate.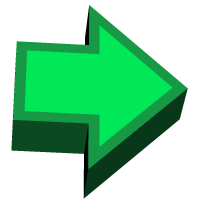 Programme Fees
Industry and Corporate Placements
Mass communication is a cover that encompasses a lot of entities within its embrace. With fields like public relations, editing, publishing, direction, movies and television and journalism, mass media opens up a lot of opportunities for the candidates seeking a future in this area.
PR officer
Creative director
Editor
Program director
Correspondent
Screenwriter
Content optimizer
Copywriter
Advertisement critic
Illustrator
Photojournalist
Sound engineer
Professional blogger
Radio jockey.

IMCI, with its properly connected ties into the industry, ensures that the candidates get an appropriate chance to express themselves. IMCI garners resources to create a portal that leads into some of the finest organisations of this field. A chance is what IMCI offers to its candidates and leaves it upon them to make something of that occasion.

Registration and Application

All the registration details are available on the official website of IMCI. Any notification, detail or query can be cleared over there. The applications and related details and information can be found on the official page of IMCI as well.

How to apply

Quick download- Application Form

For further enquiries or Prospectus, write to or call us on:

info@imciindia.org/+ 91 9650304949,+91 120-2427175, 4375280