Executive Diploma in Creative Communication
Creativity is a very versatile word. Its meaning spans so many areas, so many centres, so many ideologies and so many personalities. A person can be decoratively creative. He or she can be creative in disciplines like fine arts. People can be creative content wise. But the kind of creativity under consideration here is the one that is related to the world of advertising, media management and entertainment industries.
At Institute of Marketing Communications India (IMCI), the participants learns to control the faction less power of inventiveness that they possess. They learn to focus their art on dimensions that will get the job done. They learn to model their creativity to fit their purposes, as varying as those might be. They learn the art of copywriting in its most fundamentally central form. They learn to gain the power to make people want to read their creations.
Being creative can mean being a lot of things. One is allowed to be imaginative and as a result, not allowed to go anywhere but towards original creations. One is expected to be resourceful and yet artistic. But in the world of marketing and in the industry of media, journalism and advertising, being creative is mostly considered under a concentrated light of disciplined seeking of genuine attention.In there, at positions that are spawns of the art of creative communication, a person is expected to solve a problem. There are predetermined constraints on any path which is expected to lead to a solution. The imagination is required to have reins. The free flow of thoughts has to be solution driven because the candidate is expected to behave like a creative professional. It becomes the sole responsibility to model the power of a person over the world of words to create something exquisite, all thewhile keeping in mind what the central purpose is.
At IMCI, the aim is to help the participants achieve such a level of control over their ability. A well-knit team of professional trainers, curriculum moderators and environment coordinators assist the process and ensure the achievement of their promises.
Introduction to the Course
In the present time and situation of the industries, paradigms are shifting and platforms are being modified, even being changed entirely. Positions, in this state, have opened up in departments which weren't even real departments a few decades back.
Creative communication is one such field that uses the power of art to turn faces of different businesses. The prospect of a career using this discipline can be easily segmented into two sections- the primary and the secondary ones.
The primary jobs that one can garner in this area are majorly related to copywriting and creative writing. The positions can be of a copywriter or a conceptor or a marketing writer or a scriptwriter. While these are defined by separate designations, the job descriptions, more or less, are related to that of the copywriters.
Some other designations in this field are listed here.
Copywriter
Creative writer
Media planner
Media production manager
Account planner
Account strategist
Advertising strategist
Creative supervisor
Business marketing
Broadcasting
Public relations
Journalism
Communications
The secondary jobs are less direct and yet are a strong possibility.
Social media management
Electronic publishing
Web designing
Graphics designing
This course incorporates various modules to help achieve the level that the industry expects. But the central indication, or say the major purpose of this particular course is to put across the idea that a single message can be delivered in multiple ways with each way affecting a different kind of audience.
This course at IMCI helps in developing the ability to understand which audience responds to which techniques of communication to achieve maximum understanding, thus leading to a good amount of business.
Course Modules
The programme has been designed to accomplish the theoretical as well as the practical pieces of the course.
The modules have been planned in a distributed way to ensure optimum utilization of time.
Module 1: Introduction to the Basic Concepts of Creative Communication
Module 2: Process of Ideation and Content Creation
Module 3: Digital Advertising & PR Concepts
Module 4: Comprehending the Creative Codes & Copywriting Techniques
Module 5: Importance of Events and Promotional Launch.
Module 6: Media Planning & Media Mix
Module 7: Social Media Integration Techniques
Module 8: New Media & Online Marketing Strategies and Methods
Module 9: Brand Management and Marketing Planning
Module 10: Corporate Communication
Module 11: Developing Visual Communication Skills.
Module 12: Public Speaking & Presentation Skills.
Module 13: Advanced Digital Media.
Module 14: Demo Sessions, Practical Examples and Case Studies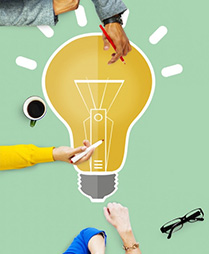 This even distribution of various concepts over time allows for an equally theoretical and practical session. This ensures that a participant understands the basics of any concept in the most thorough manner by not only developing a perception but also realizing how accurate that acquired image is, with the help of practical and demo sessions.
Eligibility Criterion
This is a diploma course. And hence, the minimum acceptable criteria for any person to be acknowledged as a possible candidate, is graduation. However, this needs to be kept in mind that graduation is the borderline eligibility criteria. Anything less than a degree of graduation isn't accepted. But there is no constraint for people having degrees higher than graduation. Even professionals who have worked in this field or have experienced something similar to this area are welcome to participate in this programme.
Programme Length
This programme runs for six months. This period of six months involves the sessions along with the internal assessments, final evaluation.This course span of six months involves the assessment and examinations and any other activities included in the programme such as the Interactive session, the case studies etc.
Programme Key points
The major factors that should be pondered over while deciding a course to pursue and an institution to help along, can be kind of confusing. While this is no guide on how to choose courses to build your career, IMCI prides itself on its straightforward nature. And hence, here is a list of all that this course has to present to you.
Live interactive lectures on all the modules
Professionally trained and experienced trainers
Appropriately planned curriculum after hours of contemplative sessions
Observatory sessions, interactive sessions and practical experience is given utmost priority
Industrial touch is never lost with the constant dynamic nature of the teaching process
Examination and Certification
At the end of each session, a final evaluation is conducted. This evaluation is a mode of deciding how much the participants have grasped and thus judging by their performance, their final diploma ranks.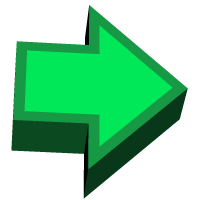 Programme Fees
Industry and Corporate Placements
IMCI understands the importance of chances. Which is why, it provides chances to those who put their faith in this institution.
Owing to various contacts and a chain of successful passed out students, IMCI has achieved a tight knit network of industry connections. These connections allow the IMCI course participants to land interviews in some of the top level organisations. While leaving an impression is up to the candidate, IMCI ensures that everyone gets the opportunity.
Registration and Application
All the processes, formalities and details regarding the admissions, fee payment and important dates can be found on the official page of IMCI.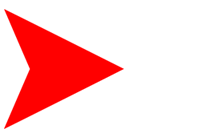 How to apply
Quick download- Application Form
For further enquiries or Prospectus, write to or call us on:
info@imciindia.org , + 91 9650304949
---
The Institute has witnessed participation of students and professionals now working with Fortune 500 and global advertising, media and public relations giants like: