Post Graduate Diploma in Digital Marketing
Marketing has always been the very baseline on which the customer population for any product or service gets built. When you decide to jump into that particular realm of making and breaking brands, a proper training can only alleviate the experience to new levels. That is what this course aims to bring.
The power to handle the intricate techniques of marketing in association with the digital world is what this course tries to merge with your very inner conscience.
Introduction to the Course
Digital Marketing has become the new face of almost every business out there, in the world. Through the late nineties and the early twenty-first century, different kinds of syndicates and brands have made use of the digital technology to promote themselves.
Being interested in the field of Marketing and Management has never been enough to shape a constructive career in the field. However, being skilled in people handling techniques and relationship building attributes isn't enough anymore. The paradigms have shifted. The entire industry has found a new platform to stretch itself on. That platform is what you might recognize by the name of Digital Marketing.
To settle into this new platform requires training. To ease your career into a smooth start, you need grooming. At Institute of Marketing Communications India, you get both.
Course Modules
The area under consideration involves various activities or sub-fields. While not each one of them is a crucial step towards the development of your career, a few of them will surely be. This entirely depends upon the direction you choose once you get into the industry for real.
However, considering the tendency of human mind to weigh the options before settling on one, the course delves into various aspects of Digital Marketing. These aspects involve campaign marketing, social media marketing, content marketing, search engine optimization, search engine marketing and influencer marketing along with many others.
Module 1: Introduction to Digital Marketing, Analytical tools.
Module 2: Basic Marketing Concepts.
Module 3: Basic statistics and tools for prediction via analysis.
Module 4: Search Engine Marketing, Google Ad Words.
Module 5: Search Engine Optimization, Google Analytics.
Module 6: Social Media Marketing, Social Media Analytics, SMO
Module 7: Viral Marketing Platforms: Mobile/e-mail Marketing, Affiliate Marketing, etc
Module 8: Artificial Intelligence (AI) & Internet of Things (IoT) in Digital Marketing
Module 9: Basic of Web Designing and development.
Module 10: Planning, implementation and management strategies for digital marketing.
Module 11: Basics of launching a campaign with a directional motive, perspective of a global campaign.
Module 12: Addressing of marketing issue in various hemisphere.
Module 13: Related Case Studies and Observational sessions.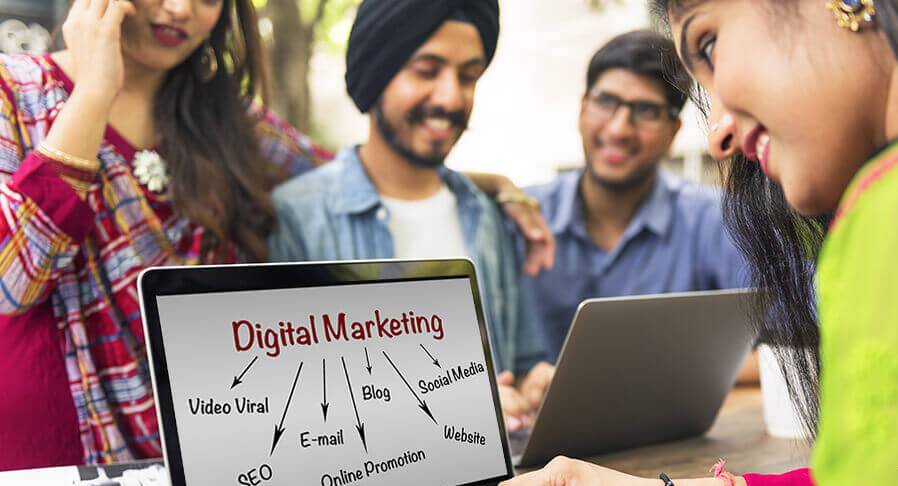 Eligibility Criterion
The basic eligibility for the Post-Graduate course is to have a graduation degree. However, this is the minimum standard and any degree holder above this particular point is also welcome to join the course.
Programme Length
The Post Graduate Diploma in Digital Marketing is a course for one year. It spans over twelve months and involves detailed learning via uniformly distributed modules.This course involves the assessment and examinations and any other activities included in the programme such as the Interactive session, the case studies etc.
Programme Key Points
The central benefits you get when you opt for this course at IMCI can quite generously be wrapped in this nutshell.
Live interactive lectures on all the modules
The training is very much customized to the need of the genre and the industry.
A certificate of diploma is granted to each worthy student.
A wide range of topics from every aspect of the field under consideration are ransacked to find the exact proportions this course needs to prepare the syllabus.
Examination and Certification
At the completion of the course, a final examination will be held. Those, who pass this evaluation, will be awarded with a Post Graduate Diploma in Digital Marketing to validate their learnings.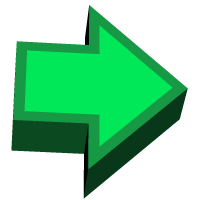 Programme Fees
Industry and Corporate Placements
By being in touch with the industry at all times, at IMCI, trainers help to develop skills that the industry needs, thus giving the students a greater chance at succeeding.
The Institute has maintained a properly appropriate relationship with the considered HR departments of the concerned organizations.
The course participants are prepared, keeping all the industry norms in mind, so as to make them employable rather than just able.
IMCI has created a network which includes the current students and the past ones, thus giving new faces, a semblance of belonging in the industry even before they begin with it.
In recent months the Institute has witnessed more and more participation from professionals working with global digital marketing organisations like In recent months the Institute has witnessed more and more participation from professionals working with global digital media organisations like WebFX, Lounge Lizard, SEOValley Solutions Private Limited,Uplers, Write Right, Branding nuts, Webdesign Discovery, 8 Views, BrandBurp Digital, Capital Numbers, Rankevolve, AppFillip, Axis Web Art Pvt Ltd, GeeksChip, Icecube Digital, TechGropse Pvt. Ltd., Divwy Technologies, Technoloader, Redcube Digital Pvt. Ltd., W3era Technologies etc.
Registration and Application
The application process is a simple one. The official website of IMCI, contains the link to choose a course, select the schedule and pay for it in a clear and stepped manner. Join the world of Digital Marketing. Take the first step through IMCI.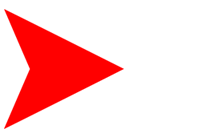 How to apply
Quick download- Application Form
For further enquiries or Prospectus, write to or call us on:
info@imciindia.org , + 91 9650304949
---
The Institute has witnessed participation of students and professionals now working with Fortune 500 and global advertising, media and public relations giants like: